Our In-House Training Programs
Chakrapani Ayurveda prides itself on administrating professionally managed Ayurveda treatments, training and research by our highly qualified team of doctors and therapists. In-House Ayurveda training is given in small groups or on a one to one basis (if preferred) in order to fulfill personalized training needs.
In-House Ayurveda training is more effective and beneficial than other off-site Ayurveda training courses. Training Consultants will thoroughly discuss your topics and will work with you, by concentrating on the objectives specific to your interests. The size and scope of the training can be customized according to your needs.
Our Ayurveda training sessions include the following learning strategies:
• Expert lectures
• Practical training
• Discussions
• Live demonstration
• Individual activities
• Feedback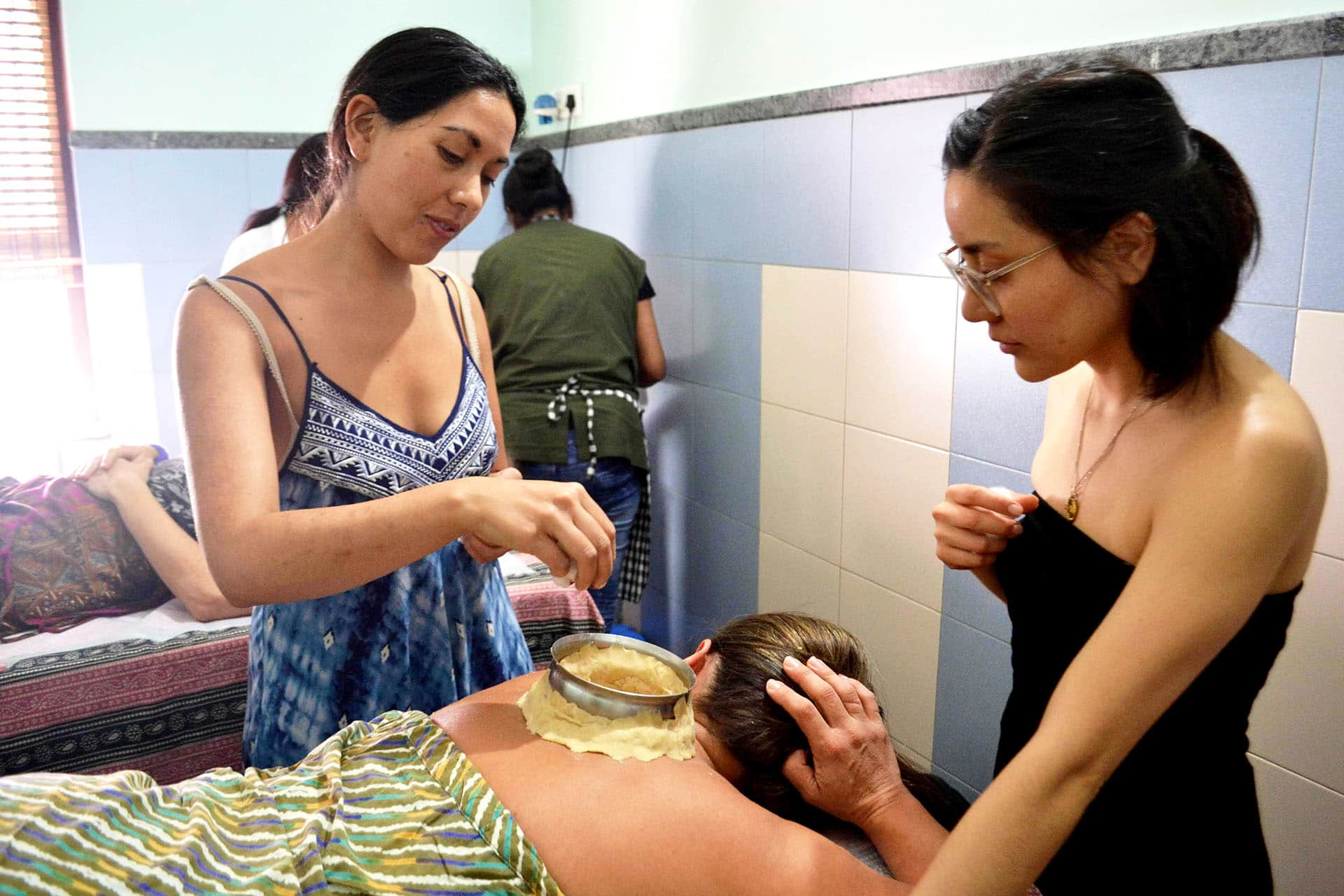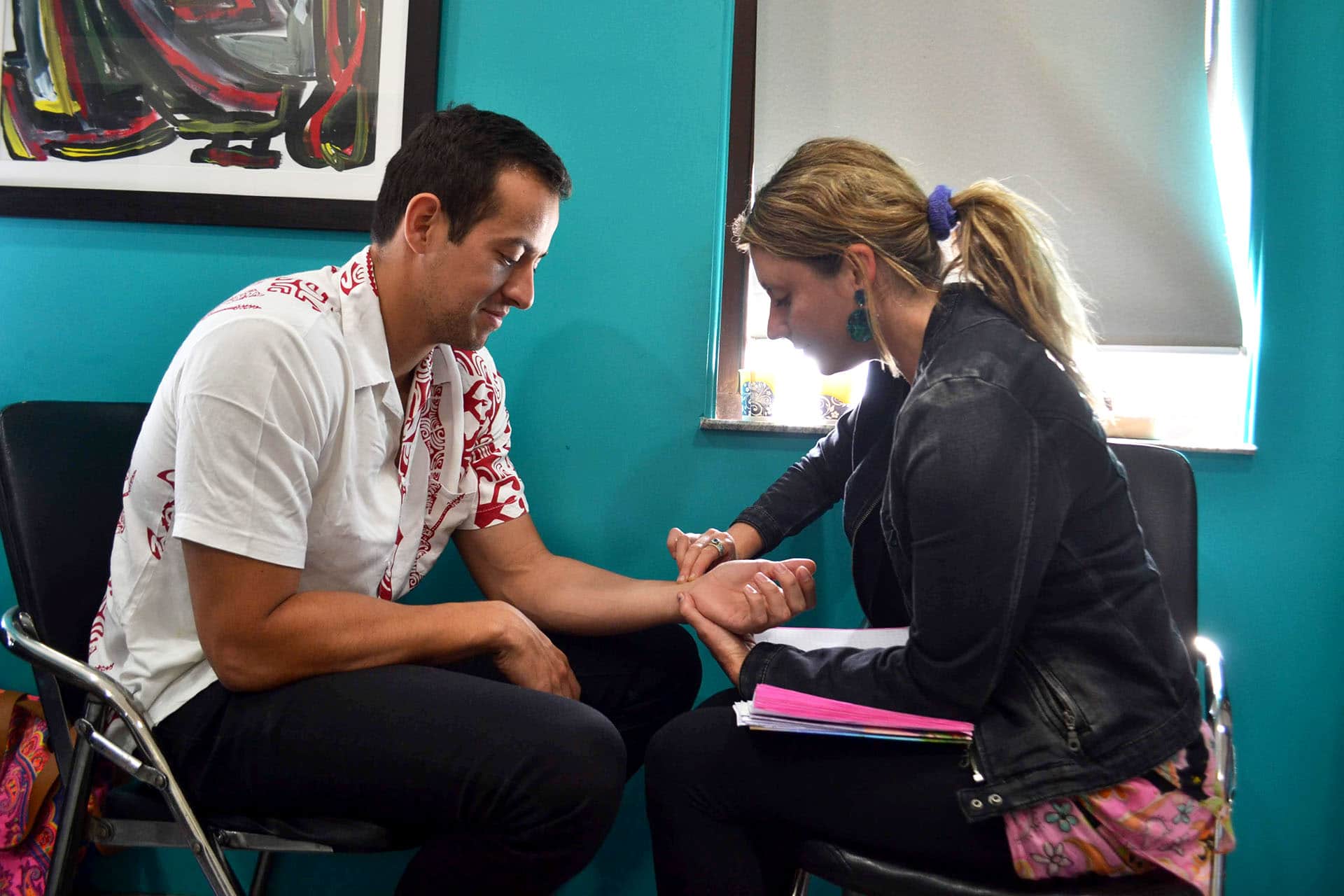 Who conducts the training?
Training will be conducted by our well qualified Ayurveda doctors from well-known Ayurveda institutes of different parts of India.
Faculty are well-skilled from top Ayurveda colleges and are very fluent in English.
The courses will include practical Ayurveda training, expert lectures, individual demonstrations and exposure of different therapies on trainees themselves.
Ayurveda training material for the specific courses will be provided, to facilitate you to learn Ayurveda smoothly and efficiently.
The theory and practical classes will be conducted from Monday to Friday.
One can register for multiple courses at the same time.
We shall provide you a certificate depending  upon the attendance and successful completion of the program.
We confirm that after your training you will be able to deliver Ayurveda therapies efficiently,  in order to help yourself and others.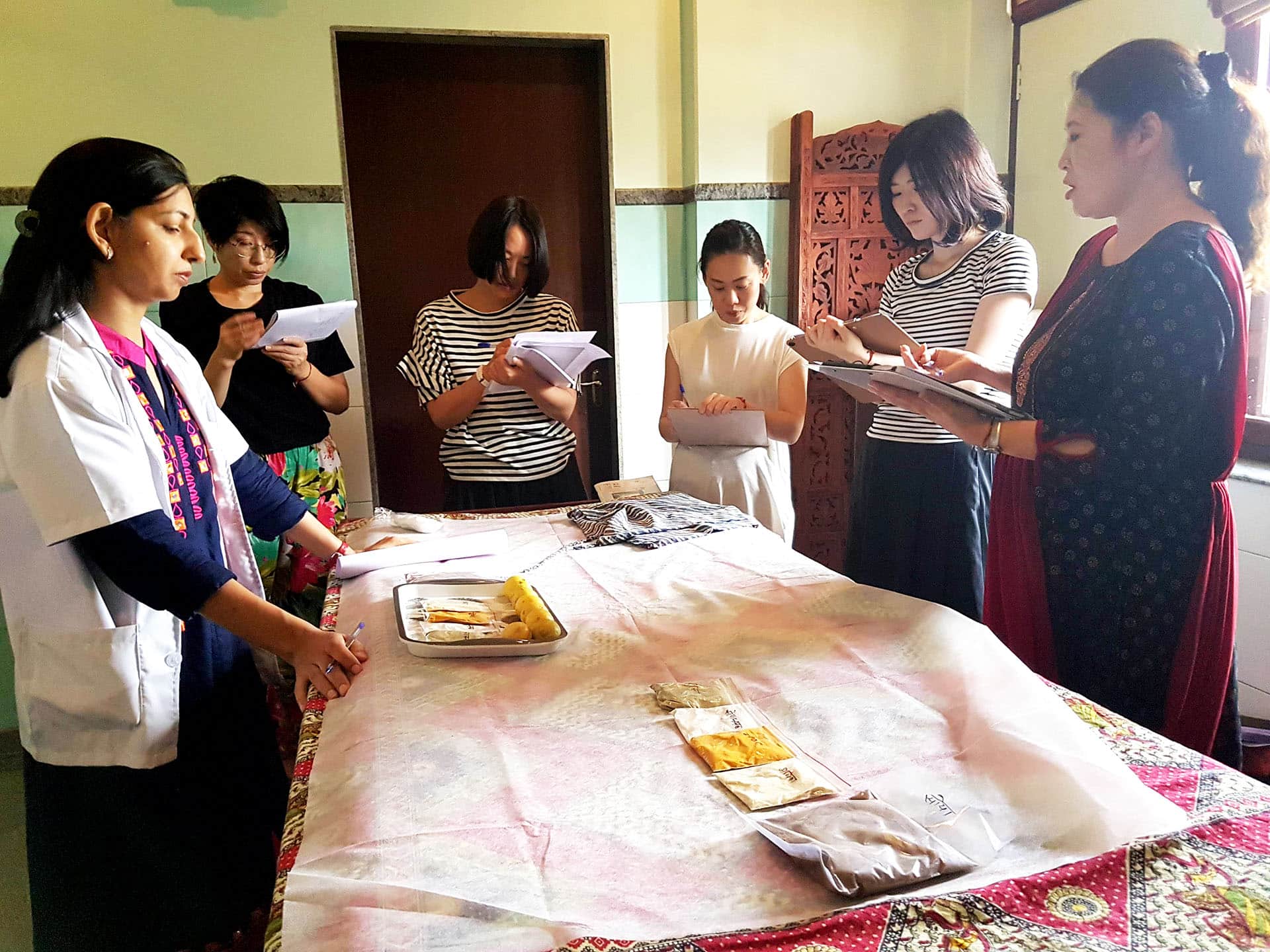 *Our training fees depend upon the duration of the training program.

| Sid | Week(s) | Amount |
| --- | --- | --- |
| 1 | 1 Week | US$ 373 |
| 2 | 2 Weeks | US$ 637 |
| 3 | 3 Weeks | US$ 900 |
| 4 | 4 Weeks | US$ 1165 |
| 5 | 5 Weeks | US$ 1407 |
| 6 | 6 Weeks | US$ 1638 |
| 7 | 7 Weeks | US$ 1880 |
| 8 | 8 Weeks | US$ 2111 |
| 9 | 3 Months | US$ 3074 |
| 10 | 6 Months | US$ 5274 |
| 11 | 1 Year | US$ 9234 |
•  We conduct group training at special rates for a group of more than 5 people.
•  We also offer special discounts for friends and family members.
•  We conduct Introductory Ayurveda lectures for those traveling.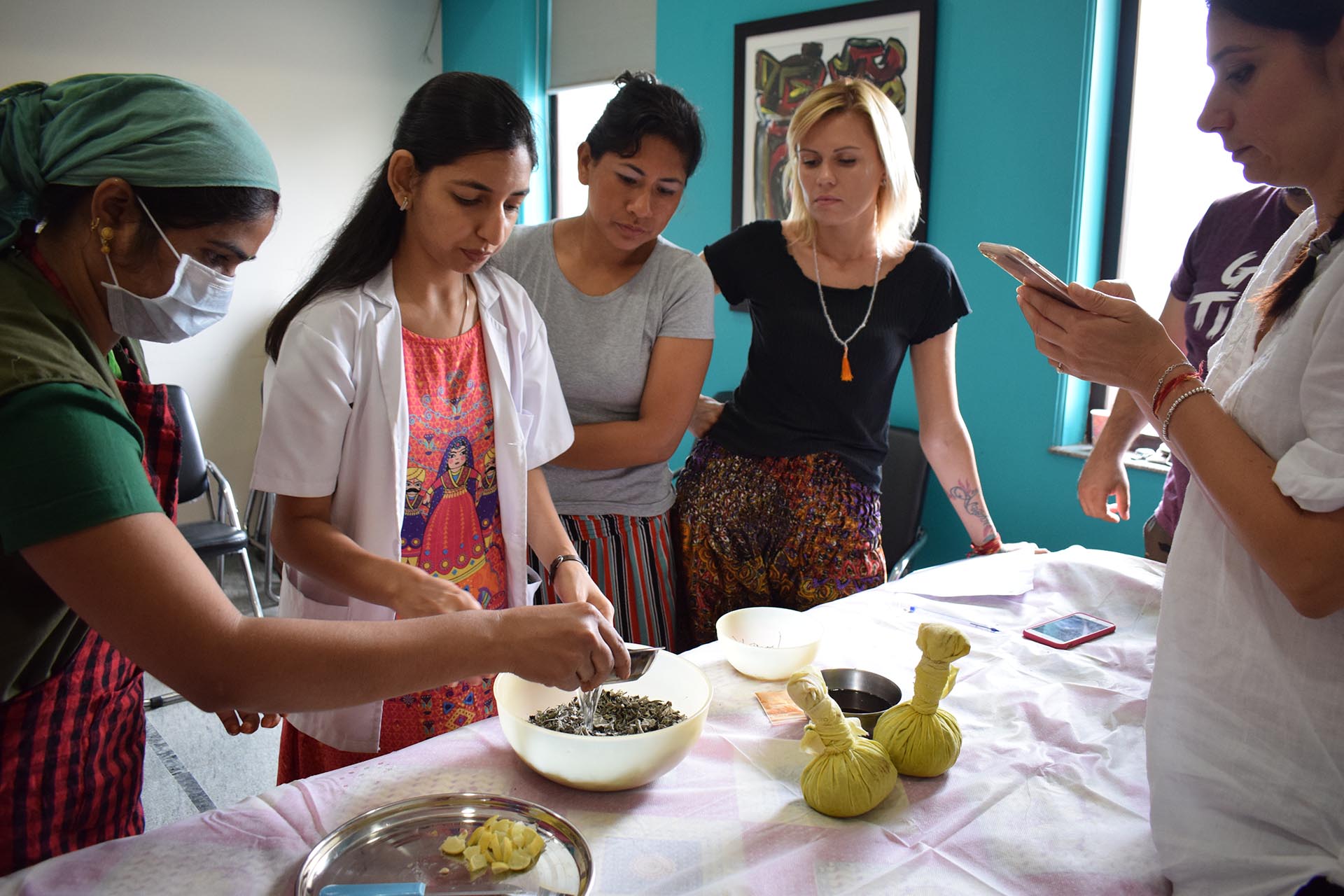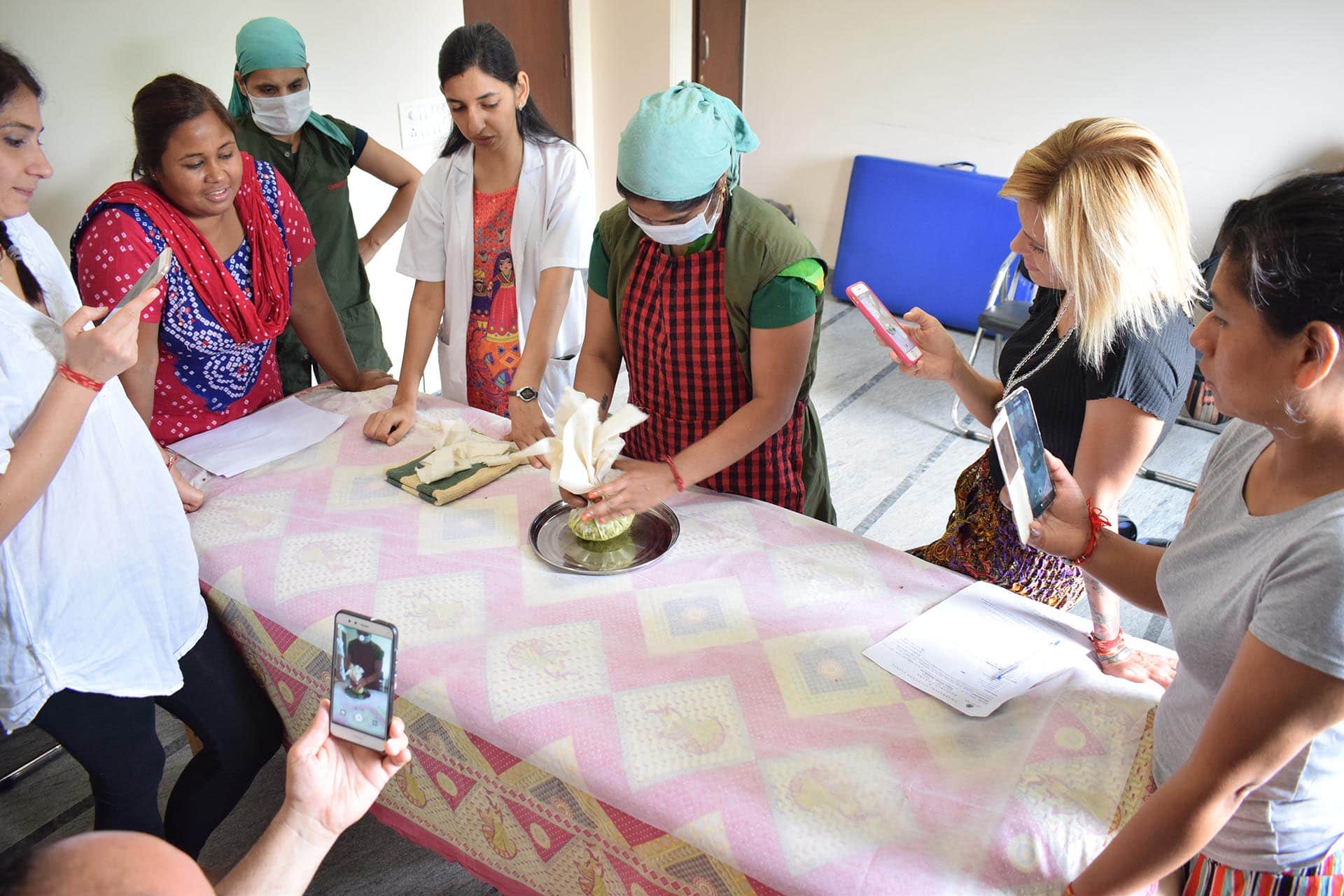 Our location & Accommodation
Our center is in Jaipur, Rajasthan, known for its heritage culture. Our city is a great tourist and shoppers paradise in the pink city of India. It is very easy to arrive in Jaipur by air, train or road; we are just 275 Kilometer from Delhi (the capital of India).
We have two fully furnished villas along with a flat. Accommodation can be arranged in any of these (Ashiyana and Rajaangan). Both are near to our clinic and we will arrange complimentary pick up and drop. Ashiyana is a fully furnished flat with AC accommodation, Rajaangan is a more comfortable and luxurious accommodation with all the modern amenities. Visit here
There is an independent bathroom and shower in each room in both the accommodations. We shall arrange vegetarian Ayurveda food for you at a nominal cost. We offer complimentary pick up facility from local (Jaipur) airport, railway station or bus stand and can arrange pick up from Delhi International Airport at normal taxi charges. We would need your arrival details to arrange a taxi for you.
We arrange in-house Ayurveda training programs regularly at our center. Our training programs are customized, so generally they are arranged at dates convenient to you. If you wish to have any specific changes in the training course we would be glad to make the changes for you.
Please submit the Free Registration Form or you can contact us at info@chakrapaniayurveda.com with subjects of your interests. We shall get back to you immediately with further details.